Robert J. Hariri, MD, PhD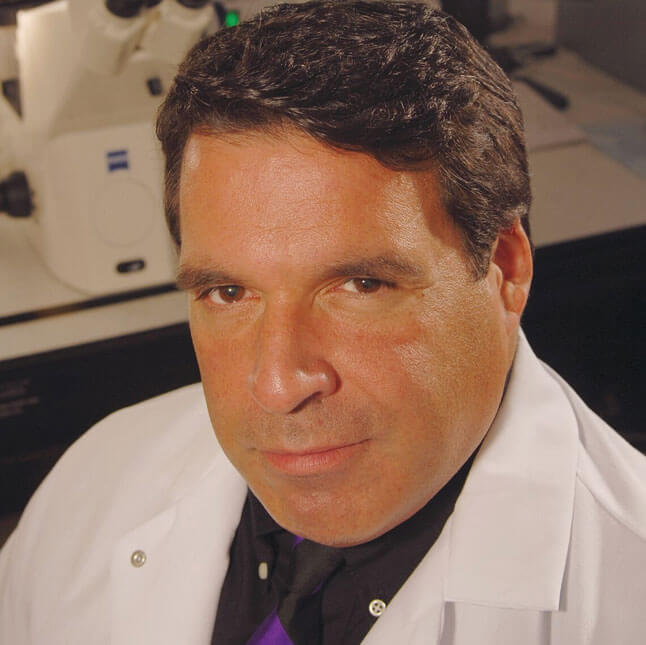 The 2018 Pontifical Key Innovation Award recipient, Dr. Bob Hariri, is a modern-day "Renaissance man." He is as comfortable at 40,000 feet as he is in the trauma operating room. He is a jet-rated commercial pilot with thousands of hours of flight time in over 60 different military and civilian aircrafts. He has produced several feature films as well as documentaries on global societal issues. But it is his research in medicine that will cement his legacy. Hariri is a luminary in stem cell therapy.
Dr. Hariri is a visionary who pushes the boundaries of what many claim to be realistic or sensible. He identifies bright spots where others only see obstacles. He has led the regenerative medicine revolution, raising awareness, capital and interest in the flourishing field.
During the prenatal ultrasound of his own daughter, Alex, Hariri began to fixate on the life-giving and healing power of the placenta. He thought, "How can we harness the power of the placenta as a biological tool? Couldn't we solve many of the problems doctors are facing every day in hospitals with this regenerative organ?" Thus, the idea for LifeBank and now Celularity emerged. Through his roles as chairman, founder, chief scientific officer, and former chief executive officer of Celgene Cellular Therapeutics, Dr. Hariri has pioneered the use of stem cells to treat a range of life-threatening diseases and made transformative contributions in the field of tissue engineering.
Bob Hariri is a man of depth and ability across a range of industries. He is a surgeon, biomedical scientist and highly successful serial entrepreneur in two technology sectors: biomedicine and aerospace. Dr. Hariri is an academic neurosurgeon at Cornell, a businessman, military surgeon, and aviator and aerospace innovator. Dr. Hariri has over 150 issued and pending patents, has authored over 100 published chapters, articles and abstracts and is most recognized for his discovery of pluripotent stem cells from the placenta and as a member of the team which discovered the physiological activities of TNF (tumor necrosis factor).
Dr. Hariri has been the recipient many prestigious awards including the Thomas Alva Edison Award in 2007 for his discovery of placental stem cells and again in 2011 for engineering tissues and organs from stem cells as well as The Fred J. Epstein Lifetime Achievement Award for his many contributions to biomedicine and aviation. Dr. Hariri serves on numerous boards of directors including Cryoport, and Provista Diagnostics. Dr. Hariri is an adjunct associate professor of pathology at the Mount Sinai School of Medicine and has served as a member of the board of visitors of the Columbia University School of Engineering and Applied Sciences and the Science and Technology Council of the College of Physicians and Surgeons. He is a member of the scientific advisory board for the Archon X PRIZE for Genomics. Dr. Hariri is also a vice-chairman of the board of trustees of the Liberty Science Center, a member of the board of trustees of the J. Craig Venter Institute and has been appointed Commissioner of Cancer Research by New Jersey Governor Christie.
Dr. Hariri is always two steps ahead, locating the areas of growth and potential that could improve society and reduce human suffering. Who knows what he'll come up with next?