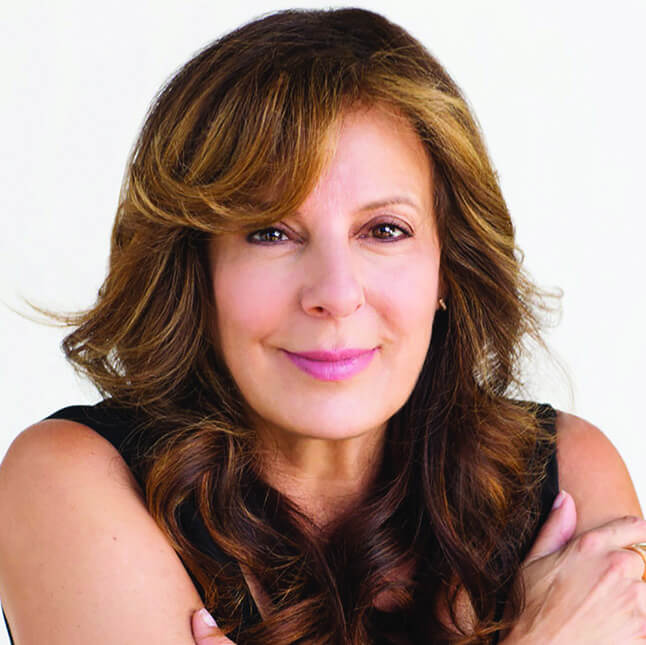 Until 2008, Victoria Jackson was the picture of success: She was the CEO and founder of one of the world's leading beauty brands, Victoria Jackson Cosmetics. Her husband, Bill Guthy, the infomercial entrepreneur behind Guthy–Renker, and Victoria were busy raising her three beautiful children—Evan, Ali and Jackson—in Los Angeles. In an instant, her world shifted. Her 14–year–old daughter, Ali, was diagnosed with a devastating and extremely rare autoimmune disease of the central nervous system, neuromyelitis optica (NMO). NMO is a potentially fatal disease wherein the cells and antibodies of the immune system attack the optic nerves, spinal cord, and potentially, the brain.
Inspired by their daughter's perseverance in the face of this terrifying diagnosis, Victoria and Bill founded the Guthy – Jackson Charitable Foundation to fund the life–saving research needed to better understand, treat and ultimately cure NMO. Where there was previously little sense of connection or awareness, Jackson has built a community of over 175 problem solvers from 28 countries, creating an unprecedented model of collaboration. This network of patients, advocates and health care stakeholders, led by Victoria, have made a significant positive impact on the treatment of NMO and other autoimmune and related diseases. Jackson has led the work of the foundation to achieve quantum progress—and at record speed. Today, with the start of industry–sponsored clinical trials and with funding for new NMO research from the U.S. National Institutes of Health (NIH), there is real hope for a cure.
This year, we honor Victoria Jackson with the 2018 Pontifical Key Advocacy Award, for her visionary approach and transformative impact in advancing human understanding and funding for NMO and related diseases.
Victoria is also a prolific author who most recently joined her daughter Ali to co–author the acclaimed "Saving Each Other," a chronicle of their mother – daughter journey to overcome the odds of a terrifying diagnosis. Together with famed director Jesse Dylan and his team at Wondros Global films, Victoria has produced a series of documentaries about the strides being made to cure this rare disease. For her distinguished achievements as an entrepreneur, innovator, author and philanthropist, Victoria was inducted into the National Women's Hall of Fame on September 16th, 2017.
In addition to her work with the Guthy – Jackson Charitable Foundation, Victoria puts her time and energy towards bettering the lives of others. A passionate activist on behalf of women's empowerment and entrepreneurship, Victoria has spent countless hours as a volunteer at correctional facilities, hospitals, and in youth support programs, and currently sits on the board of the Los Angeles County Museum of Art, as well as the board of UCLA Health Systems.
In the course of creating, funding and leading a research foundation with her husband, Ms. Jackson has shaped a paradigm–breaking approach to medical research. Recipient of multiple awards, Ms. Jackson has been described as a passionate advocate for women's empowerment and entrepreneurship and her iconic beauty line, Victoria Jackson Cosmetics, is still going strong. A successful author and speaker, Ms. Jackson and her daughter, Ali, most recently co–authored Saving Each Other: A Mother – Daughter Love Story (2012).